Harry Potter and the Deathly Hallows, taking over one final time!
Is it just me or is there some sort of crazy magical conjuration that makes me strangely thrilled after reading about the release of Harry Potter and the Deathly Hallows: Part2 by EA (Electronic Arts) on the 12th of July? For some valid reason, I don't think I'm the sole muggle out there that is wobbling with excitement because EA seems just as ethusiastic by releasing the game on all major imaginable gaming platforms like the Xbox 360, Nintendo Wii & DS, Playstation 3 and PC download! Talk about total wizarding domination. Check out the visual trailers on the official website itself.
Magically enough, eventhough it has been ages since I last shoot a goal in Quidditch or play pretend being Harry Potter, Hermione Granger and Ronald Weasley, it does not dampen my expectation one bit. EA makes awesome games and by experience, I am envisioning a splendid game experience judging from the last book plot of what's to come. Sure, flying and swerving around on the Quidditch field, brewing potions, and running around avoiding some sort of trouble in the earlier Harry Potter game series was fun but we are talking about a huge battle between Hogwarts and Voldemort's dark forces! Even typing this much out is giving me the chills.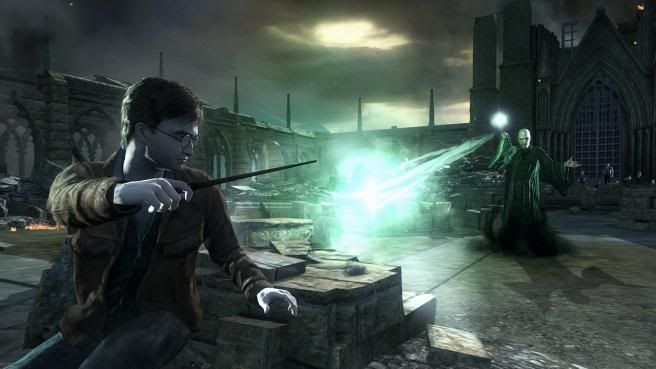 Anticipate the dangerous yet invigorating journey of tracking down and destroying the horcruxes, breaking-in into a high security vault at Gringotts, escape Fiendfyre in the Room of Requirement and battle Voldemort's most powerful allies as you defend Hogwarts in this action-packed experience. Are you excited for it yet?
If you are not excited yet, the still images might do a better job at talking. Check out the superb animation! EA also develops the highly popular games like the Sims so expect amazing visual quality!
There are no words yet on the availability of it in stores near you (and they basically took ages to come to Malaysia's shore) but you can order it online at Origin store (link provided by EA themselves. Probably their official distributor).
comments
You need javascript enabled to comment